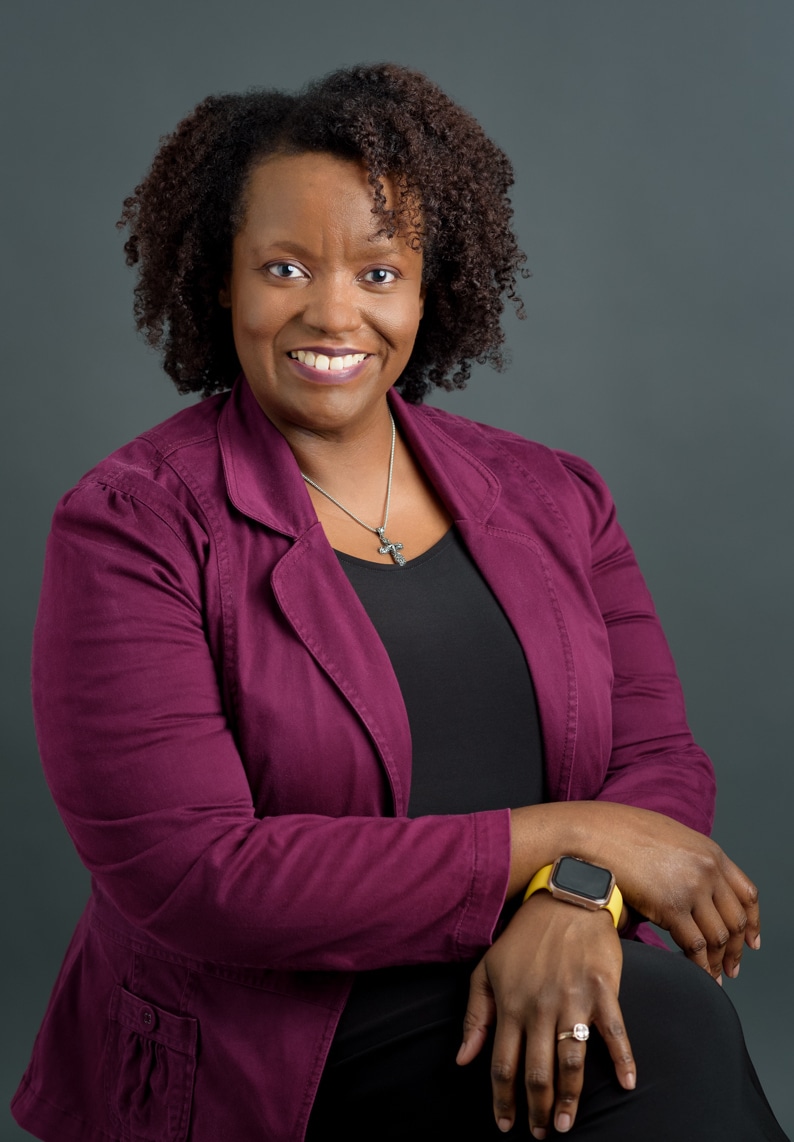 Dr. Tashia Reid
Chiropractic Physician 
Dr. Tashia Reid is a 2001 graduate from New York Chiropractic College in Seneca Falls, NY. During her time at NYCC, Dr. Reid discovered her love of teaching while tutoring other students in Gross Anatomy.
Dr. Reid was born in North Carolina to an Army veteran father and mother. She grew up experiencing many cultures while traveling as an Army "brat". She also knew from a very young age that she wanted to be in healthcare as her mother and grandmother were both former nurses. It was at this time that she decided to pursue being a doctor. Dr. Reid attended elementary, middle school and high school in the Orlando area. She graduated from West Orange
High School in 1993 and started her undergraduate studies at Stetson University before graduating from the University of Central Florida in 1997 with her Bachelor of Science in Biology. As she prepared to apply to medical schools, Dr. Reid started to explore other healthcare fields outside of traditional medicine. It was this exploration that led her to change paths and apply to chiropractic school. She entered New York Chiropractic College in upstate NY in 1998 and graduated Cum Laude with her Doctorate in 2001.
She returned to Florida in 2001 and has been practicing chiropractic medicine since then in the greater Orlando area. She started Reid Chiropractic & Wellness Center in 2016 after many experienced years as an associate doctor in other practices. Her office has been in the Casselberry area since 2020. Dr. Reid has obtained her certificate as a Functional Medicine Provider as she aims to help people of all ages with whole body health and discovering the root causes of disease and dysfunction. Her future education goals are to earn her Diplomate with the American Clinical Board of Nutrition
She is married to her husband James and she enjoys traveling, gardening and reading.