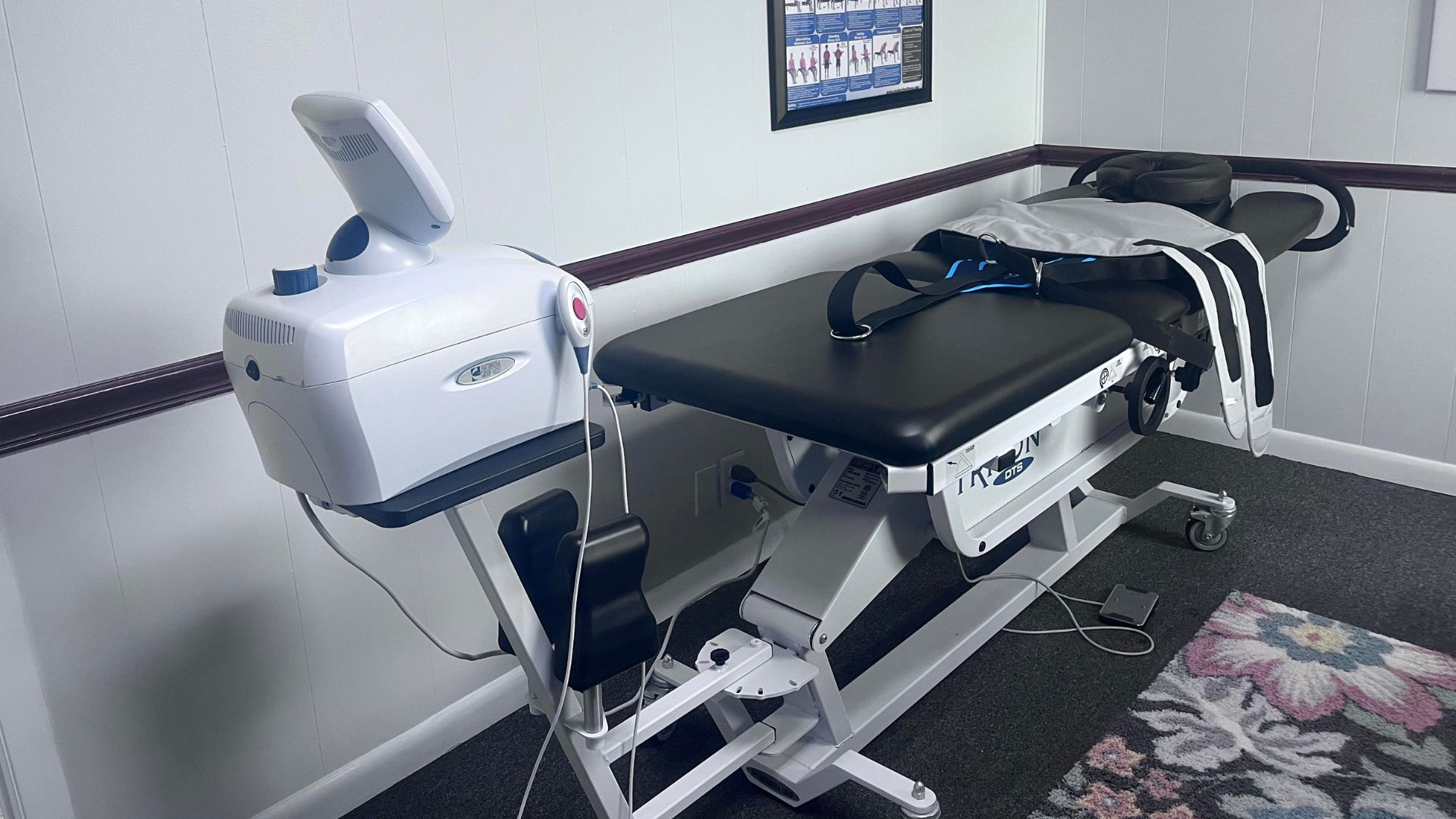 We are excited to offer the Triton DTS. This represents the finest Decompressive Traction system available today. DTS is a non-surgical treatment to help in the management of serious low back/leg or neck/arm pain.
DTS treatment is directed at relieving pressure on structures that may be a major source of pain. It can relieve the pain associated with bulging and herniated discs, degenerative discs, facet syndrome, sciatica and headaches.
DTS helps relieve pain through decompression of lumbar or cervical discs and joints (that is unloading due to distraction and positioning). This cyclical, painless stretching reduces pressure and promotes blood and fluid flow. This helps improve healing naturally.
Twenty five years of research combining efforts of doctors and therapists has led to the development of this technology. The DTS is not only a technically advanced device but a safe and cost-effective alternative to invasive treatment. Much of the common cause of back and neck pain is mechanical compression. Decompression is a direct, intuitive remedy and unlike other treatments it can focus its effect at the source of the pain.
What about pinched nerves (radiation pain)? Damaged discs can cause limb pain or numbness in two ways they can simply "refer" pain or they can pressure a nearby nerve root. True "pinched nerves" may create leg or arm pain but little back and neck pain. They are often a more serious problem and may take additional time and therapy to resolve.
Virtually all patients report DTS treatments are painless and often very relaxing. In fact, unlike other methods the DTS is designed around patient comfort. Treatments are done fully clothed. The treatment is inherently safe, well tolerated and without complications. If you are experiencing neck, back or radiating pain you should seriously consider DTS Treatment.